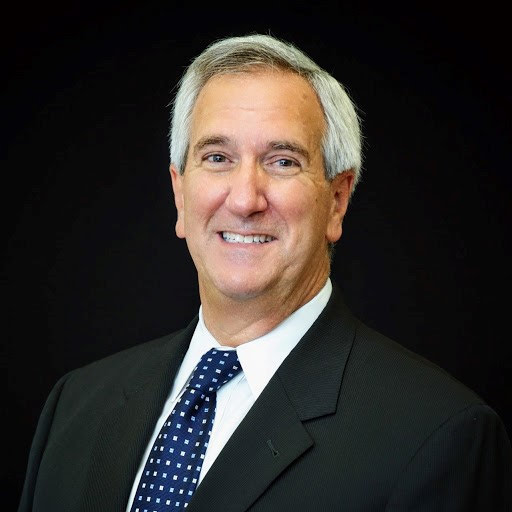 Founding Partner
---
Harry is a passionate advocate for his clients. He is committed to helping his clients make good choices during difficult times. His compassion and common-sense advocacy have earned him the trust and integrity which he enjoys in the legal community. He has over 40 years of legal experience, providing him with the skills and deep subject knowledge to successfully represent the needs of his clients in his thriving practice. "My experience has taught me that you must be straightforward, efficient and compassionate. I truly want what is best for each client that walks through my door."
Harry is one of Maryland's foremost family law practitioners. His areas of focus include but are certainly not limited to the following:
Experienced Family Law Attorney, dealing with Divorce, Child Custody, and High Net Worth Divorce Litigation - with over Four Decades of an amazing track record and quality expertise.
Focused on representing clients – for wives, husbands and same-sex couples, alike – typically with high family income, net worth and substantial and/or complicated asset scenarios. Expertly untangling complicated household monetary and family asset situations.
Expertise in high conflict and ongoing parenting disputes.
Prenuptial Agreements as a planning tool.
Mediation and Collaborative Family Law.

Harry has an amazing track record and knowledge of what he refers to as -- "knowing what's in the envelope."
• He provides clients with steady and thoughtful representation, coupled with a unique and welcome philosophy and temperament specifically designed to meet clients' individual needs during their most tumultuous times. He is not driven by emotion, but rather experience and an unyielding philosophy.
• He provides clients with poised, compassionate, clear representation.
• He offers strategic, focused help so that clients are ultimately positioned to secure the best results.
• He is Passionate. Proactive. Responsive. Insightful. Incredibly successful.
A lifelong Baltimorean, Harry is committed to the community he calls home. A graduate of Rider University with a degree in accounting, Harry studied law at the University of Baltimore, where he was a member of the Law Review and also spent a semester at England's Cambridge University. He served as an appellate law clerk for a judge on Maryland's Court of Special Appeals and is a past president of the Maryland Collaborative Law Association. Harry has practiced law continuously since 1982.
His knowledge in domestic relations and family law has won Harry many accolades and awards. He has been named a Maryland Superlawyer and is an active member of the Maryland State Bar Association, Baltimore County Bar Association, American Bar Association and Baltimore Collaborative Divorce Professionals. In additional to his trial practice, he has successfully argued cases in Maryland's appellate courts.
Harry is always willing to get involved. He is a Designated Hitter for the Baltimore Orioles, a local liaison for Rider University, a volunteer attorney for CHANA (assisting victims of domestic violence) and for Jewish Legal Services. Harry is a past president of Beth Israel Congregation in Owings Mills. He previously served on the Board of CHAI Lifeline (helping families cope with pediatric illness, trauma or loss).
Married to Randee Baumohl for over 33 years, Harry is the proud father of Ryan and Michael Baumohl.
BA, Accounting, Rider University
JD, University of Baltimore School of Law
Cambridge University
Appellate Law Clerk, Court of Special Appeals of Maryland
Past President, Maryland Collaborative Law Association
Maryland Super Lawyer, 2007, 2008
Maryland State Bar Association
Baltimore County Bar Association
Maryland Collaborative Law Association
Jandorf v. Jandorf, marital property
Tanis v. Crocker, disclosure of spouse's financial records
Abramson v. Wildman, breach of attorney/client contract
Designated Hitter, Baltimore Orioles
Liaison for Rider University
Volunteer attorney, CHANA (Domestic Violence Organization)
Volunteer Attorney, Jewish Legal Services
Past President, Beth Israel Congregation
Harry loves all things sports.  You can usually find him at the latest sporting event, especially if it is an Orioles or Ravens game, or volunteering in the community for many important causes.
Don't let family disputes or civil litigation overwhelm you – let Baumohl Hamburg, Maryland's trusted boutique law firm, lead you to a resolution with confidence and compassion. Reach out to our experienced attorneys today and secure the dedicated legal guidance you deserve for a brighter future.