Baumohl Hamburg is a famous and respected law firm with a distinguished and long-standing background in family law and divorce matters in Owings Mills. Our family law attorneys are able to provide the best possible advocacy across a wide range of family law practice areas, like high-net-worth divorce, child custody, alimony, property division, domestic violence, appeals, and domestic agreements. We understand that our clients may be emotionally distressed when dealing with issues like these, which is why we approach each case with great compassion and delicate care. No matter how complicated your specific circumstances are, rest assured, we can deliver the very best service to you and help you move forward with confidence.
Baumohl Hamburg has over 75 years of combined experience in family law and divorce cases. Our skillful attorneys are known in the community as being extremely powerful, creative and sensitive in their approach to intricate legal issues. We take the time to attentively listen to and grasp our clients' concerns and work closely with them to reach their objectives. If you are facing a family law or divorce case and need highly skillful and committed lawyers in Owings Mills, reach out to us to book a consultation. We can be contacted by phone at (443) 940-2000 or online via the contact page.
Learn About Our Family Law Practice Areas
Family law is a practice area that deals with a number of legal matters, from child support and prenups to adoptions and high-stakes divorces. The Baumohl Hamburg team specializes in assertively and proficiently representing clients who are involved in cases like these. Baumohl Hamburg's main area of expertise is family law; hence, we can help you in any facet of law involving your family:
Divorce And Legal Separation
Divorce or legal separation can be quite complex, and considerably lengthy process, on top of being difficult and delicate for everyone involved. In sensitive and important cases like these, our well-versed divorce attorneys strive to protect our clients' rights and support them emotionally through these challenging times. When needed, we can be aggressive, strong, and fierce, so that your interests are never jeopardized. We are here to minimize conflicts, protect the assets and nurture wellness of children. Regardless of how difficult your specific situation is, Baumohl Hamburg will ensure that your rights are shielded not only for the time being, but also for the future.
Child Custody
Whether your case involves a divorce or not, deciding on the child custody issues is a vital issue that should not be tackled alone. You need effective and fierce attorneys who will guide you through the child custody proceedings, whether its mediation or litigation. With a child's best interests in mind, Baumohl Hamburg will work relentlessly to achieve the desired outcome and maintain the child's welfare. Child custody matters are typically very sensitive and emotional. For this reason, our attorneys are tender hearted with the clients, while remaining strong and assertive when handling legal issues.
Domestic Violence & Protective Orders
In case you have been a victim of domestic violence or abuse, and you are seeking a protective order, Baumohl Hamburg attorneys can help you handle all the legal matters correctly, while striving to create a stress-free and tranquil environment. We can also assist you if you have been accused of violence, or if a protective order has been improperly served against you.
Domestic Agreements
Our family law attorneys provide assistance with the preparation, negotiation, and creation of domestic agreements.  These agreements include prenuptial agreements, separation agreements, and post-nuptial agreements, which are considered a proactive measure to ensure things go smoother in case of marriage dissolution. With our help, you will be able to make an educated decision on whether a specific type of agreement is right and beneficial for you.
Alimony (Child And Spousal Support)
Alimony, also known as spousal or child maintenance, is financial support intended to enable the other spouse to have a proper standard of living even after the marriage has ended. Whether the alimony is rehabilitative (temporary) or indefinite, our child support lawyers can help you obtain the financial agreement you are most comfortable with, which will fit your family's needs.
Marital Property Division
Another practice area we are highly competent with is marital property and assets division (distribution). Since marital property includes all assets acquired during the course of marriage, there are lots of gray areas, and potential hidden assets. This is the reason why you should find a family law attorney with exceptional negotiation, arbitration, and mediation skills. When you hire a Baumohl Hamburg LLC, you can be sure we will perform an in-depth analysis of physical and material assets in order to make sure the marital property distribution is fair and suitable for you.
Adoption
If you are considering adoption, do not hesitate to reach out to us. Whether you are planning to adopt through an adoption agency or not, we can help you with the required paperwork and necessary procedures to navigate the legal system, and make this experience as easy as possible for all parties involved. With us by your side, any delays and challenges will be minimized which will make the whole adoption process smooth and easy. We will make sure that you can easily manage the adoption, by acknowledging your emotional investment and being highly compassionate advocates.
Appeals
Baumohl Hamburg lawyers are highly proficient in appellate law proceedings. If you are planning on appealing to a higher court regarding an unfavorable verdict of family law matters, you can leverage our expertise to reach a favorable outcome. By using effective appellate strategies, we will discover potential errors or unfair practices and use them to get the just outcome for you.
Understanding The Intricacies Of High Net Divorce
A high net worth divorce case is dissolution of marriage with substantial marital assets, income and real estate to be distributed among the spouses. Typically, there is over $1 million in marital property up for division. These types of divorces also involve intricate legal issues and challenges that are not seen in conventional types of divorce cases. For this reason, it is vital to leverage the services of expert lawyers who specialize in high income divorces. At Baumohl Hamburg, we are highly proficient at legal representation of high net worth individuals, with exceptional level of discretion, care, and personalized attention. Our team has successfully dealt with numerous high net worth families acquiring rulings and agreements to their advantage.
It is our practice to diligently utilize all resources in order to get you a fair and just decision. We work with financial experts to track down potential hidden assets and ensure you are not deprived of anything  in any way. Partnering with specialist tax advisors helps us when considering tax implications in high-income settlements like these.
At Baumohl Hamburg, we are fully aware that discretion and empathy are of utmost importance when dealing with high-net-worth divorce cases. Our team is committed to guiding you through all the challenges with professionalism and compassion. In addition, we will assist you in obtaining your objectives while remaining completely discrete. With our help your divorce negotiations will be streamlined and any concerns regarding high net worth property division resolved. Contact us to speak with a top-rated Owings divorce attorney who will prepare the most comprehensive legal representation for you.
Please do not hesitate to contact us. We typically reply within 24 hours!
Meet Baumohl Hamburg's Leadership Team
Baumohl Hamburg law firm was founded by Harry A. Baumohl, a highly respectable and accomplished Maryland family attorney. All of our proficient lawyers tirelessly work to sort out clients legal matters, whether by cordial negotiation or strong and fierce litigation. Over the years we have helped countless clients in Owings Mills to achieve positive outcomes and move forward confidently, which has earned us a rock-solid reputation within the community.
Harry A Baumohl, Founding Partner
Harry A Baumohl, a seasoned attorney and litigator, has over 4 decades of experience in efficiently handling family law matters, complex high-net divorces, high conflict parenting disputes, mediation and similar legal issues. In addition to his bountiful wisdom and practical knowledge, he is famous for compassion, empathy and assiduous attention to detail, which have earned him a status of an honorable member of the community.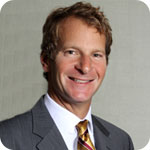 Michael B. Hamburg, Esq.,
Mike has been in private practice for more than 25 years. He is a seasoned litigator with a substantial legal background and excellent technical skills. His main practice areas include family law and divorce matters, litigation, civil disputes, and personal injury/negligence/malpractice.
 Jodie Sykes Hamburg, Associate Attorney
Associate attorney Jodie Sykes Hamburg has efficiently handled a great deal of family law and serious personal injury cases, specializing in specific laws and protocols in the state of Maryland. With over 13  years of law practice, Jodie can lead you smoothly and steadily through your case.
Discover Why We Are 5-Star Rated Family Law Firm In Owings Mills
Harry Baumohl represented me in my divorce in Baltimore County. He came highly recommended by a family member who used him… twice. Harry negotiated on my behalf very effectively, protected my interests while still showing understanding and commitment to common interests with my ex-wife. As a result, I still have a very good relationship with my ex and my kids, which can't be overstated in importance. Furthermore, I felt like he was cognizant of my budget, used his time and efforts efficiently and his fees were very reasonable.
Testimonials: Why Trust Our Family Law Attorneys for Your Legal Needs
Family law, including divorce, is one of the most sensitive areas of law practice. Baumohl Hamburg law firm was established based on the concept of offering world-class legal counsel while remaining focused on the unique circumstances of each client. Our mission is to achieve favorable verdicts by providing assertive and strong legal advocacy while staying compassionate.
75+ years of combined dedicated experience
Specializing in family law and high-net-worth divorce
Solid reputation in the Owings Mills area
Effective, ethical, and aggressive representation
Professional integrity
Members of Maryland State Bar Association, American Bar Association, Baltimore Collaborative Divorce Professionals, and Baltimore County Bar Association
Baumohl Hamburg law firm is dedicated to providing exceptional legal assistance to clients involved in divorce cases and family law disputes such as alimony, child custody, property division, domestic agreements, and adoption. With close family members being involved it is typical to become overwhelmed or too emotional in these types of issues, which is why you should find a good attorney who will create a peaceful atmosphere. The foundation of our advocacy are professionalism, understanding, and respect. Our mission is to obtain favorable outcomes for our clients while delivering superb customer approach. With us, clients feel secure, confident and content. Do not hesitate to reach out to us at (443) 940-2000 or fill out the form for more information..