Baumohl Hamburg is a preeminent boutique-style family law firm in Pikesville with decades of experience in family law and divorce. Our seasoned team of lawyers offers compassionate and strong advocacy in the most sensitive family law issues like divorce, alimony, child custody, adoption, property division, domestic violence, domestic agreements, appeals, and related matters. We fully acknowledge that clients involved in these types of disputes are struggling through one of the hardest decisions of their lives. Regardless of the complexity or the extent of your particular situation, we can provide skillful and firm but empathetic legal representation and guide you to your d future with confidence.
Baumohl Hamburg lawyers have a combined experience of 75 years under their belt. We are recognized in the local community for delivering powerful advocacy and highly personalized attention to clients dealing with family law issues. Choosing us means choosing competency, professionalism, dedication, and compassion. If you want to be led and represented in your divorce, family law, or high-net divorce case by extraordinarily dedicated lawyers, do not hesitate to get in touch with us and schedule an appointment. Reach us by phone at (443) 940-2000, or visit our office at 25 Hooks Ln # 214, Pikesville and find out how our advocacy strategies can have a profound impact on your family law case.
All-Inclusive Family Law & Divorce Practice Areas
We at Baumohl Hamburg offer comprehensive legal services addressing the needs of individuals involved in divorce and family law cases in Pikesville MD. We strive to supply advocacy during overwhelming family law issues by providing a less stressful experience to our clients. Our mission is to safeguard our clients' rights and help them move forward easily.
Our staff has ample experience in leading clients through a vast range of domestic issues. These family law issues include the following practice areas:
Divorce And Legal Separation
Our adept lawyers guide and support clients through the challenging times of divorce or legal separation. We aim to ensure our clients' rights are protected, while leveraging our negotiation and arbitration skills to encourage peaceful resolutions. Depending on the type of issue and the parties involved, we are able to provide more aggressive representation if needed. Our mission is minimizing conflicts, defending the assets and fostering the well-being of children.
Alimony
Alimony, also known as child or spouse support, is financial aid distributed to a child/children or other spouse during and/or after the divorce proceedings. We can assist you in acquiring proper financial arrangements by ensuring your financial situation after the divorce is fitting for both your children's and your lifestyle and requirements.
Child Custody
When deciding on sensitive child custody matters, it is vital to identify what is in the child's best interest. Child custody disputes are highly challenging, which is why we warmheartedly work on creating the best attainable arrangements for our clients. When representing a party in a child custody case, our lawyers tirelessly work to create plans that maintain the child's well-being and keep the connection with the parents strong.
Marital Property Division
The finest negotiation and mediation skills, as well as diligent research and analysis are required when dealing with the marital property and assets division. The lawyer team at Baumohl Hamburg conducts a thorough analysis of marital assets in order to protect the client's interests and make sure a fair division is in place. Furthermore, in divorce property division cases, things such as contributions during marriage, debts, financial prospects and needs are taken into consideration.
Domestic Agreements
Baumohl Hamburg LLC offers legal counsel in creating, drafting, and negotiating domestic agreements. Domestic agreements include prenuptial agreements, separation agreements, and post-nuptial agreements. Our mission is to safeguard interests and the future of our clients while providing a secure and stress-free experience.
Appeals
Another practice area we are proficient in is appellate law. If you need to challenge the decision of the court, or if you want to appeal in order to reach a fair outcome, turn to us. We will use our expertise and knowledge to defend your rights and pursue positive outcomes.
Domestic Violence
Domestic violence is another practice area of ours where we offer legal support to victims of abuse or domestic violence or to individuals who have been accused of the same. With our expert assistance, you will be able to navigate the complex legal system and take back control of your life. We assist with filing charges with the court, adjusting child custody agreements, and seeking protective orders.
Adoption
Baumohl Hamburg experienced lawyers provide legal assistance in adoption procedures in the state of Maryland. One of the greatest benefits of having us as your adoption attorney is reduced delays and alleviating difficulties while encouraging an efficient and easy adoption process. We will handle all the paperwork and represent you in court. What's even more important, we understand the emotional sensitivity involved in adoption cases, so our main goal will be to make the adoption uncomplicated and easily manageable, allowing a worry-free and smooth experience for all parties involved.
High Net Divorce In Pikesville
High net-worth divorces are distinctive as they involve unusual complexities and difficulties, unlike conventional divorce disputes. Since high net worth divorces involve substantial assets and intricate finances, only a highly experienced attorney, such as Baumohl Hamburg's attorneys, would be the best fit for handling a case like this.
Our lawyers have extensive experience in providing legal assistance in high-net-worth divorce cases, which involve property assessment, marital property division, alimony, tax implications, etc. We have successfully advocated for parties in high-stakes divorce cases, which are typically worth over $1 million. By partnering with best financial experts and leveraging our skills, we can ensure fair property distribution, find hidden assets, and negotiate alimony agreements (spousal and child support).
If you are encountering a high-stakes divorce in Pikesville, MD do not hesitate to reach out to us. Baumohl Hamburg divorce attorneys are exceptionally knowledgeable in the complexities of high-net-worth divorce disputes in the local community. By employing meticulous diligence, effective legal strategies, and fearless advocacy, we are able to strongly protect your interests and assets. World-class legal counsel paired with fearless representation will bring you a positive outcome and a bright future after the divorce has been settled.
Meet Our Lawyers in Pikesville MD
Choosing Baumohl Hamburg means having not only legal support from reputable lawyers but also having worry-free and compassionate support. Our staff tirelessly works to meet your needs and acquire a reasonable resolution to your family law dispute, on top of protecting your rights.
Harry A Baumohl, Founding Partner
Harry is a respectable, award-winning, sharp attorney with over 40 years of legal experience, who is recognized for his integrity, pragmatic advocacy and compassion when representing clients through difficult times.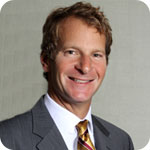 Michael B. Hamburg,Esq., Founding Partner
Mike is an accomplished, knowledgeable, and fierce family law/divorce lawyer, who has been in family law for over 25 years. He is well known for his effective trial representations, litigation, and successful arbitration.
 Jodie Sykes Hamburg, Associate Attorney
Jodie has been with the company for 13 years, and over the years she has fearlessly advocated for family law and personal injury clients. She has a certification in mediation and is known for her progressive reasoning, precision, and attention to detail.
Read Our Clients' Reviews To See Why We Are Leading Family Law Firm In Pikesville
Nothing but great things to say about Harry! I have had the pleasure of working with this firm over the years and the attorneys/staff at Baumohl Hamburg LLC are the epitome of professionals. Highly experienced and knowledgeable lawyers who I would highly recommend. Would use them for any matter that needed professional handling.
Why Choose Our Divorce Attorneys
When looking for a divorce and family law attorney in Pikesville, it is of utmost importance to find one with essential skills and thorough practical knowledge. Our family attorneys are famed for providing unprecedented legal support and thoughtful assistance for clients. Every lawyer in our firm has honed a specific set of skills which enables us to provide proper representation custom tailored to each client's unique circumstances. We take a personalized approach to each case to ensure the future of the family is secured. Baumohl Hamburg team is passionate about our work and goes beyond to protect our clients' interests.
75+ years of combined legal experience
Boutique-style family law firm located in Pikesville
100% customer-oriented service
Respectable reputation in local community
Fearless, pragmatic and sympathetic legal counsel
Members of Maryland State Bar Association, American Bar Association, Baltimore Collaborative Divorce Professionals, and Baltimore County Bar Association
Please do not hesitate to contact us. We typically reply within 24 hours!
Baumohl Hamburg's attorneys specialize in family law counselling and have a substantial background in offering strong and effective legal assistance. Our lawyers' soft skills and practical legal knowledge enable us to help you obtain positive outcomes in your family law disputes, such as complex legal issues involving children and finances, or high net worth divorce cases. We combine our thorough law knowledge with empathy and utmost attention, creating an atmosphere where clients feel safe and protected. We are here to provide the best possible legal advice for divorce and family law disputes like child custody, alimony, adoption, domestic agreements, domestic, divorce, domestic violence and other issues. For personalized assistance, please feel free to contact us at (443) 940-2000. Alternatively, you're welcome to visit our office located at 25 Hooks Ln, Suite 214, Pikesville. We're open from Monday to Friday, 8 AM to 5 PM. We look forward to serving you!