Baumohl Hamburg is a leading Maryland family law firm practicing superior, adept legal counsel in the Towson area. Our accomplished attorneys provide brilliant and fierce advocacy in a wide range of complex disputes like high-net worth divorce, marital property division, child custody, child support, appeals, adoption, domestic violence and domestic agreements. Our main goal is to provide tenacious, but sympathetic legal representation to ensure our clients' interests are fully protected. Our lawyers understand that family law matters are typically sensitive, emotional and overwhelming, which is why we approach your case with utmost understanding and patience.
Baumohl Hamburg lawyers have been recognized as highly proficient, zealous and fearless advocates in the Towson area and throughout Baltimore County. Each of our attorneys has an extensive background in family law issues and is genuinely dedicated to providing high-quality client representation. With more than 75 years of combined experience, our clients can rest assured knowing their case is in capable hands of brilliant advocates. If you would like to schedule a consultation or if you have inquiries, please contact us at (443) 940-2000 or fill in the form.
Family Law Practice Areas
Legal matters concerning family or marriage are typically challenging as they alter family dynamics and can have a significant impact on all members of the family. Disputes like high-net divorce, child custody, property division, and alimony are governed by family law and usually require professional legal counsel in order to avoid conflicts and reach positive outcomes. Skillful and tenacious Baumohl Hamburg family lawyers provide powerful legal counsel by mediation, negotiation, arbitration, and litigation while remaining caring and understanding during these highly emotional times. Below, you can learn more about family law areas practiced at our firm.
Divorce
Divorce is probably the most common area covered by family law. The specialist team of Baumohl Hamburg divorce attorneys is able to support you expertly and caringly through all aspects of marriage dissolution including high-net worth divorce, limited divorce, absolute divorce, and mutual consent divorce. You can count on us to defend your interests in divorce cases involving custody matters, high-asset property conflicts, and post-divorce modifications. Furthermore, we will make sure your voice is heard and minimize conflicts before securing favorable outcomes.
Child Custody
In the state of Maryland, in divorces with children involved, it is mandatory to resolve child custody matters before the divorce is legally finalized. Our family law lawyers can assist you in creating a parenting plan, which is required in any child custody case, as it contains all the details of legal custody, physical custody, visitation rights, etc. In addition, our team will provide professional legal assistance with the following aspects of child custody: client's right advisory, court representation, negotiations, evidence gathering, and advocating for the child.
Marital Property Distribution
In Maryland, after the marriage has been legally ended, property division follows the rule of equitable distribution. This means that both spouses are eligible for fair, but not necessarily equal division. This can be quite a complex and lengthy process, especially if the agreement cannot be reached beforehand. For legal help with property distribution, thorough assets analysis, tracking hidden assets, and other divorce-related issues, contact our experienced Towson divorce attorneys. Our attorneys can help you reach a settlement that meets your requirements by employing unparalleled negotiation and mediation skills.
Alimony
Alimony, also known as spousal or child support or maintenance, indicates a series of payments made to a former spouse following a divorce. It is available in both limited and absolute divorces. The exact amount of alimony can either be agreed upon in domestic agreements and parenting plans, or court ordered after a trial. Baumohl Hamburg offers effective negotiation and strong litigation advocacy for couples needing counsel on alimony matters in and outside the courtroom.
Adoption
The most important part of the adoption process is to acquire powerful legal assistance, as matters like these can sometimes become very complex. If you live in Towson Maryland, and are considering adopting a child, we can help you with the necessary paperwork and all the legal requirements. With our expertise and guidance, we will make the adoption experience as smooth as possible for everyone involved.
Appeals
An appeal is the act of challenging the judge's decision. If you choose to do so, you have the right to appeal to a higher court about an unfavorable ruling. Appellate Law is another area of expertise for Baumohl Hamburg divorce lawyers. We will carefully review all the records to identify potential errors or unjust trial practices and utilize these findings to acquire a favorable outcome for you.
Domestic Violence
Family law practice area concerning domestic violence is very peculiar as it involves complexity, high stakes, heightened sensitivity, and vulnerability. If you are experiencing domestic violence or abuse or need help obtaining a protective order, we can assist with your case. Our family law attorneys will protect your interests and wellbeing by providing caring and sympathetic legal advice.
Domestic Agreements
A domestic agreement is a legal document serving to protect your rights and personal assets. It outlines responsibilities of parties in marriage or details of property division after the divorce.  A domestic agreement can be a prenuptial agreement, separation agreement, and post-nuptial agreement. Our dedicated lawyers are skilled at preparation, negotiation, and creation of all types of domestic agreements.
High Net Divorce Cases
The difference between a conventional and high-asset divorce is in complexity and the value of all accumulated assets during the course of marriage, which are to be distributed upon marriage dissolution. Generally, over $1 million dollars is at stake in high-income divorce cases involving significant assets, private businesses, real estate, income, and debt to be divided between the spouses. Thus, it is of utmost importance to have accomplished, skillful, and tenacious high-asset divorce lawyers work closely with you to put together the most comprehensive representation.
Baumohl Hamburg divorce attorneys meticulously utilize business relationships with various experts and specialists to ensure you achieve a positive verdict in a serious dispute like this. We work with business valuation experts, financial advisors, accountants and tax specialists in order to determine the accurate worth of all marital assets. Our main goal is to make sure you are not deprived of anything you are entitled to. Contact us today and have the best Towson divorce lawyer at your disposal.
Please do not hesitate to contact us. We typically reply within 24 hours!
Meet Baumohl Hamburg Family Law And Divorce Attorneys
Harry A Baumohl, Founding Partner
Harry A. Baumohl is the founding partner of Baumohl Hamburg law firm. He has driven the company with passion and expertise from its creation to the leading position it holds today. He leads the way in innovative and constructive problem-solving in family disputes, while protecting the vulnerable. Harry is an exceptional attorney, litigator, and mediator, with over 40 years specializing in family law, high-net-worth divorces, and appellate law.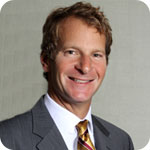 Michael B. Hamburg, Esq., Founding Partner
Michael has over 25 years of legal practice under his belt. He specializes in family law, divorce issues, litigation, personal injury/negligence/malpractice, and civil disputes. He has ample practical knowledge and is known as a fair and firm attorney. His main focus is helping clients access and navigate the intricacies of divorce proceedings. Mike has an extraordinary ability to approach clients with uttermost sympathy and understanding.
 Jodie Sykes Hamburg, Associate Attorney
Jodie is an associate attorney who specializes in family law and personal injury cases, with a particular knowledge of mediation. She has been with the company for over 13 years and works closely with Michael B. Hamburg assisting with complex divorce issues.
Clients Testimonials: Find Out Why We Are Top-Rated Family Law Firm In Towson
"Nothing but great things to say about Harry! I have had the pleasure of working with this firm over the years and the attorneys/staff at Baumohl/Hamburg LLC are the epitome of professionals. Highly experienced and knowledgeable lawyers who I would highly recommend. Would use them for any matter that needed professional handling."
Why Choose Baumohl Hamburg Divorce Attorneys
Our proficient legal team has decades of experience providing assistance to parties involved in all issues of divorce and family law practice areas. Our reputation in the legal community is impeccable, with first-class legal counsel. We will prepare the best representation for your case  and help you achieve a favorable ruling. Give us a call to find out how we can help you.
More than 75 years of combined experience
Leading Maryland's attorneys, litigators and mediators
Second-to-none reputation in the area
Excellent client satisfaction rate
Highest levels of professional representation
Emotional and practical support
Members of Maryland State Bar Association, American Bar Association, Baltimore Collaborative Divorce Professionals, and Baltimore County Bar Association
FAQ
Is there a mandatory waiting period before I get legally divorced in Maryland?
Generally, yes, although it depends on particular and unique circumstances. For the majority of divorces, spouses are required to be at least one year separated before getting their marriage legally ended in the state of Maryland. However, in certain situations, such as cruelty, adultery, or excessively vicious conduct, you can file for divorce immediately, without the waiting period. In addition, if you and your spouse have completed a settlement agreement, you may obtain an absolute divorce without waiting.
What is equitable distribution of marital property?
If spouses cannot reach a mutual agreement on how the assets will be distributed upon divorce, then property is distributed equitably. The judge will divide marital assets fairly but not necessarily equally. If you need help with negotiating the division, turn to seasoned divorce attorneys at Baumohl Hamburg LLC, who will ensure your interests are protected and you are not deprived of anything you are entitled to.
What are the two types of divorces in Maryland?
There are two types of divorces: limited and absolute divorce.
Limited divorce is a type of legal separation where spouses live separately and remain legally married until all important issues are settled such as child custody or alimony. Only after all aspects of the divorce are agreed upon, the couple can get officially divorced.
Absolute divorce is the legal end or dissolution of a marriage, settling all important issues. An absolute divorce can be contested or uncontested. A contested divorce means that you and your spouse cannot agree on some of the basic issues, like property division, child support, or child custody. Uncontested divorce means that the couple has an agreement over the important issues and are free to remarry after they get an absolute divorce ruling.
What are the grounds for divorce in Maryland?
The grounds for divorce can be "fault" and "no-fault" in the state of Maryland. "Fault-based grounds for divorce" include adultery, desertion, cruelty or excessively vicious conduct, crime convictions (under certain circumstances), and insanity. "No fault grounds" include a 12-month separation period and mutual consent.
Family law issues, including divorce, deal with sensitive matters and deep changes within the family. Baumohl Hamburg law firm is dedicated to guiding you through these changes with a compassionate and caring approach. Our attorneys are dedicated to representing you in a highly skilled and zealous manner to help you achieve optimal outcomes in your case matters. We fully endorse negotiation and mediation for resolving these delicate disputes, but also employ powerful and aggressive advocacy when needed. If you need practical legal assistance with your high-net worth divorce, child support, adoption, domestic agreements, or other similar family affairs, do not hesitate to contact us. To learn how we can defend your rights and handle your case with utmost care, contact us by phone at (443) 940-2000 or fill out the form for more information.